The Color, the Speed, and the Thrill
In 1963 Jim Rabdau watched as cyclists sped past him in the Italian Alps. Rabdou, who later retired from the Army and took a job as an office manager for Ore-Ida Foods in Boise, Idaho, would later point to that day when asked why he wants to put on a cycling race. "It had to be cycling," he said, "Cycling has the color, the speed, the thrill."
And so began Women's Challenge bike race. For nearly 20 years Rabdau painstakingly mapped and designed each stage. Each spring he would drive every mile of the course, often times hundreds of miles. Making sure it was safe and challenging.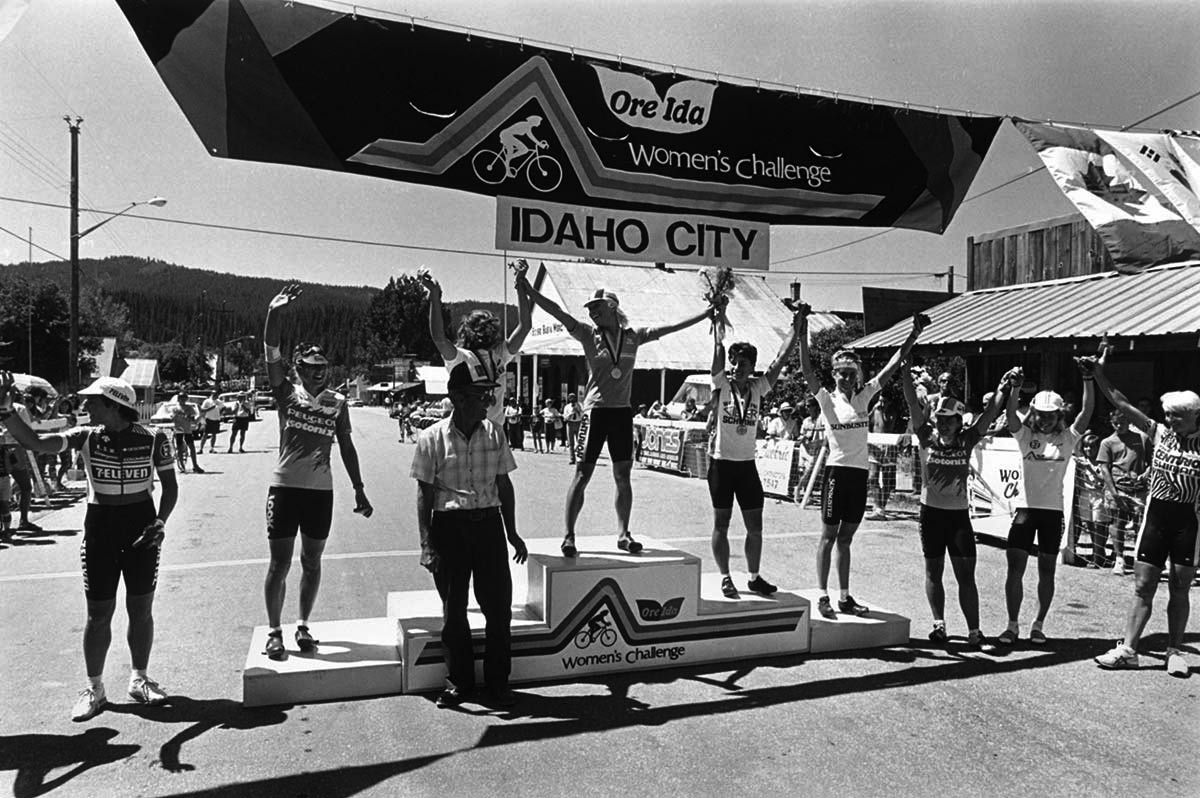 Excessive and tough
The first Women's Challenge was held in June of 1984. It was won by Rebecca Twigg. Two months after that win Twigg would win silver in the Olympic Women's Road Race in Los Angeles. Twigg wouldn't be the last Olympic champion to race in the Women's Challenge.
Among professional women cyclist, the Women's Challenge was known as the premiere race to be part of. Partly because of the way Rabdau designed his courses. He made the stages long and difficult. This didn't sit well with the UCI, the governing body of cycling. The UCI thought the event "excessive". Rabdau just laughed, and proceeded to run the most challenging women's cycling race in the world. One year the race was over 1067km (663 miles) and featured over 22,000 feet of climbing. "We showed that women could do some really tough stuff."
In the 1990s the race began to attract international riders. During this time riders such as Ann Wilson (AUS), Rasa Polikeviciute (LTU), and Jeannie Longo (FRA) would all win titles in the event.
Throughout the race's history it has had several title sponsors. The first race was sponsored by the Ore-Ida Foods Company. Then PowerBar took over in the early 1990s. In 1997 Hewlett-Packard took over title sponsorship and held that until 2002.
A sudden finale
In January 2003 Race Director Jim Rabdau announced the end of the race. Later it was revealed the the title sponsor for the coming year, Con-Agra had decided at the last minute to pull their funding. Rabdau said it was too late to find another sponsor.
"We've had a great run," said Rabdau in that morning's edition of the Idaho Statesman newspaper.
The Photographs — 1987-1987
The Photographs — 1994-1999
The Photographs — 2000-20002